Reviews
Pearl limo bus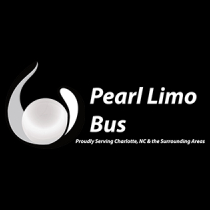 ---
Reviews (60)
We had the BEST day touring NC wineries. Brian was such a pleasure to work with in booking and delivered fast, responsive communication--not an easy task when trying to please 12 ladies! Thank you Pearl for providing such a fun atmosphere for our transportation--big shout out to Phil, our driver. He was a gem:)
Special thank you to Jason! He went above and beyond to help someone out in my party. They were very nice and accommodating while making sure we had a good time. Thank you Brian & Jason!
Words cannot express how grateful we are for Brian and Pearl Limousine. I have used this company on several occasions. However, this last time was for a wedding. Brian suggested a Trolly Bus for our occasion and it was the best decision we made. Our photos with the Trolly Bus were awesome. The bus only added to a once-in-a-lifetime experience.
Brian, and Pearl Limo, provided exceptional services to my bridal party and I throughout our wedding day. A friend had recommended them for their outstanding service, but it was their fair pricing and well-cared-for fleet that actual led me to book them without thinking twice. On the day of the wedding, the driver was timely, communicative and even made some pitstops for my bridal party on the way back to our house… stopping for drinks and snacks at a local spot. If that doesn't encourage you to partner with Pearl Limo, I don't know what will!
This was for my granddaughter's 17th birthday. Brian made sure that we got the Party Pearl. Reggie picked the girls up at the exact time. The bus was rocking and twerking all the way to the restaurant in Charlotte and back home. MOST AWESOME BIRTHDAY PARTY EVER is what my granddaughter said. I'd give them 10 stars if they were available!!!
Brian (the owner) and Tee (the driver) were both great! Bus was nice and clean. Would recommend!
Brian and his staff were awesome. Brian anticipated the needs for our wedding shuttles, prepared for potential obstacles, was responsive to all our calls, and was always courteous and professional. His staff were considerate to all our guests, young and old, and had smiles on their faces all evening long (even in the torrential downpour!). Our guests were impressed with the buses that were supplied. Thank you Pearl Limo for everything you did for our son's wedding!
We had a great prom limo experience (tuxedo pearl suv limo). Brian the owner is a kind, helpful and honest gentleman! I made an error in payment and he promptly returned the overpayment.

Daniel the driver communicated well with me to coordinate details. Really appreciate the professionalism!
Brian at Pearl Limo was so helpful! I was trying to make a last minute booking and even though he didn't have anything available he still called around and pulled a trick out of his hat. Great communication and wonderful company!
I used Brian's team for a concert and it was a great experience. They were professional and on time. I will use them again.