Reviews
Pearl limo bus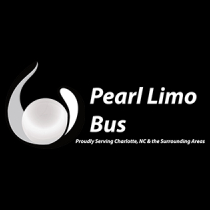 ---
Reviews (58)
So much fun!! Been on this bus multiple times !! Always a great time! Thanks Brian Sheard!
I used Pearl Limo for my husband's 50th birthday. Brian was great to work with his driver, Daniel was awesome. The bus was clean and fun to party in! Great, quick communication - would definitely use them again!
I had the pleasure if working directly with Brian recently. His service is out of this world. He paid attention to my needs and responded to all my inquiries in a timely manner. One of the things that stood out about Brian that I must mention is during one of our conversations he had an emergency with one of his drivers. He answered my called and calmly told me he was following his driver to the hospital and would call me back later. I was so touched by his compassion and the manner he cared for his employee. I could hear the concern in his voice. This touched my heart. Not only does he care about his customers but he has the same care for his employees. It's not often that you find an employer who shows this level of compassion. His prices are very affordable as well. After our ride he followed up on our experience. Priceless. My friends and I will use Pearl Limo as our go to from now on. Thank you Brian for the outstanding service. We look forward to many more and hope to meet you soon. Your African Queens.
4/10/21 Brian was such a pleasure to do business with. He stayed in contact with me and promptly answered every text and call. The Black pearl was clean and stocked with ice and glasses. Singing along to the Bluetooth radio and LED lighting made for great memories of a fun night to remember. Mike was our driver, he was fun and prompt. He took great care of our group and even making special unscheduled bathroom stops and and hotel drop offs. I look forward to doing business with Pearl Limo again. After the year we have all had, it was so nice to let loose and have some fun.
Brian does a great job in aligning the right bus for your needs. He was very accommodating with all my requests.

The bus was very clean, ample size and on time.

We had a blast, we have been using Pearl Bus Limo for the past 4 years now, I wouldn't go anywhere else.
Great service and quick response! Brian made things easy to set up and our driver was great as well. Would definitely use again!!
Had a blast and really loved the overall experience. The limo was perfect. Me and a bunch of girls went up to the winery and couldn't have asked for a better trip. Thanks so much to Brian for making it perfect
We rented the Mother Pearl Party bus for a 30th birthday celebration! Brian provided great customer service and was very accommodating! The bus was nice, clean, decorated, and even provided ice, cups & 30th birthday napkins! Our driver was awesome! We had a great experience, Would recommend!
Brian was awesome and made our night easy and awesome 2 separate times! He was easy to work with, helpful, and very professional. Our drivers were awesome, on time, and knowledgeable about the area. I would highly recommend Brian and the Pearl Limo Service. We will definitely use them in the future!