Reviews
Pearl limo bus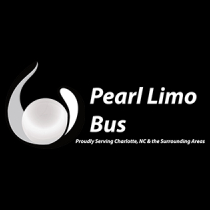 ---
Reviews (58)
Brian (owner) was amazing, communicated perfectly and on-time. His driver was one of the most professional and skilled drivers I've ever seen navigate through a crazy-busy night in Charlotte. The Pearl Limo Bus was very spacious, nice, clean and our entire party had a blast! I'd recommend going here before checking out any other place! Great Work!!!!
I called around to a few different bus services and after speaking to Brian we felt he would be the best fit for our wedding. One thing, he actually answered the phone! So many locations took 3 days to a week to call me back. Brian was always responsive which was appreciated because we had to make several changes to different pick up and drop off locations. Even making a last second change the day of the wedding. We rented two different vehicles. The party bus to pick up the wedding party and an executive car for after the wedding for the send off. Both drivers and vehicles exceeded our expectations. The party bus lights and music set the ton for the wedding and the stretch limo after was full VIP service.

Being a small business owner myself that strives for the highest customer service possible, I find it tough to find company's that can live up to my expectations. Brian blew it out of the water. I really appreciated the follow up, to see how our experience was. After shopping around, take it from me, if you want a premier service at a competition price, give Brian a call!!
Wonderful experience all-around! Highly recommend for any occasion! Will definitely use again. ??
Brian and his team were great to work with! His quote was the best in Charlotte and his party bus was awesome. We will definitely be spreading the word and using Pearl Limo Bus again!
We had a great experience with Pearl Limo Party Bus! Our stretch excursion arrived on time, was clean and stocked, and had music hookups ready to go. Our driver was friendly and professional. We would totally use them again!
This was our second time booking with Brian at Pearl Limo. Brian is very accommodating and the booking was easy. Mike, our driver, was extremely courteous and tolerated our loud music and "tailgating" on the way to a concert at PNC Pavilion. We will definitely book with Pearl Limo in the future.
We used Pearl Limo Party Bus for my sister's bachelorette party. We traveled from downtown Charlotte to Lake Norman for a boat day on the lake. Being on the party bus was probably the most fun we had the entire trip! Our driver was on time and super flexible with our schedule. He was also very easy going for driving 15 girls around. We don't live in the area, but I would highly recommend them to anyone that does!
Great company! Driver very professional and accommodating! Sharp and clean limo bus! I would recommend Pearl Limo bus. I had a great time.
I highly recommend Pearl Limo Party Bus. Brian was amazing, and my group of friends had a wonderful time. Brian arrived early, and was very professional, and accommodating. We we celebrating two birthdays, the bus was nicely decorated, very comfy, plenty of room for our group of 10. So, if you are looking for a stress free evening, give Pearl Limo a call, you will be glad you did! See you soon , Brian!
Brian was great to work with and our bus driver Mike was great as well. They were on time and everything was clean and ready to go. I would recommend Pearl Limo to anyone!